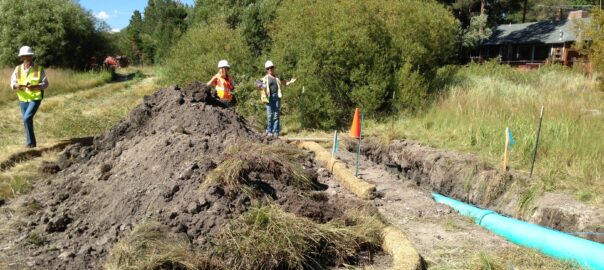 Bijou Area Erosion Control Project, Phase 1
Stormwater Project of the Year – 2014, American Society of Civil Engineers, Sacramento Section
Read More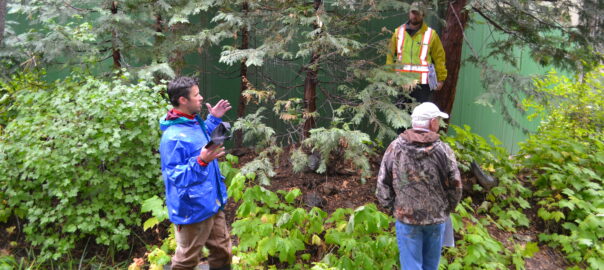 Kingswood 500 Tank/120 Booster Pump Demolition and Griff Creek Restoration Project
Best in Basin Award – 2014, Certificate of Appreciation, Tahoe Regional Planning Agency
Read More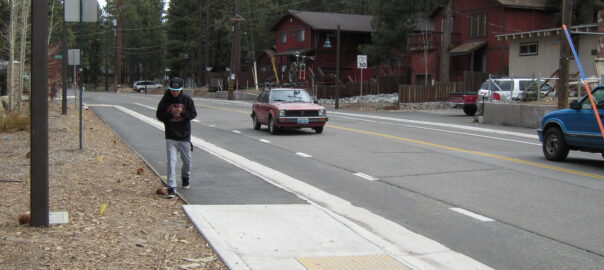 Pioneer Trail Pedestrian Improvements Project
Best in Basin Award – 2013, Tahoe Regional Planning Agency
Read More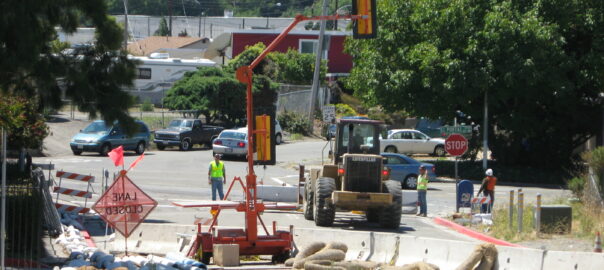 Via Verdi Culvert Collapse Emergency Response
Project of the Year Award – 2012, Disaster or Emergency Construction/Repair, Less Than $5 Million, American Public Works Association
Read More
Working with our agency and industry partners, NCE is adapting to the current coronavirus outbreak by moving a full-day workshop scheduled for April 28 to an online format. Each of the four 1-hour webinars will be given on successive Tuesdays starting April 28, 2020, and will cover topics on cement and concrete properties as well as paving mixtures and construction adapted from information in Integrated Materials and Construction Practices for Concrete Pavement: A State-of- the-Practice Manual
Download PDF
Mike Carlson, civil engineer, joins NCE after a 32-year tenure with the Contra Costa County (County) Public Works Department. Mike most recently served as a Deputy Director of Public Works and was responsible for the Flood Control Division, Clean Water Program, Transportation Engineering, Environmental Services, Engineering Services and the Real Estate Division. Prior to that, he was Division Manager for Flood Control, Transportation, Engineering and Construction, including the Materials and Testing Laboratory. Throughout his career, Mike has developed successful relationships with his peers throughout the state, the regulatory community, the environmental community, non-profit organizations, and local citizen groups, to ensure projects meet the needs of all stakeholders. He has also served as an active participant and leader in the stormwater and flood-prevention communities in the Bay Area and statewide. He chaired the County Engineers Association of California Flood Control Committee. As chair, he established goals to develop a reliable funding source for flood protection and stormwater by modifying State legislation to allow stormwater to become a utility similar to drinking water and sewer. Because of his broad experience, Mike is a valuable addition to the NCE Team and can provide broad support to many of our service lines.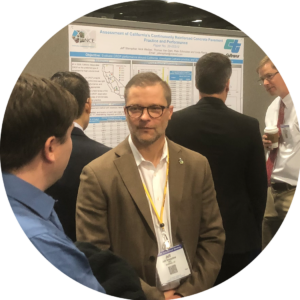 NCE fostered its long-standing relationship with transportation professionals by chairing sessions and presenting research results at the Transportation Research Board's 99th Annual Meeting, January 12–16 in Washington, D.C. Eight NCE staff participated in order to share their insights about pavement learned during the past year and to bring news about the latest developments back to local clients. NCE staff presented results and information on the following topics:
Field Evaluation of Experimental Concrete Surface Wear Mitigation Treatments on I-80 in California
Experimental Investigation of Pothole Patching Materials
Assessment of California's Continuously Reinforced Concrete Pavement Practice and Performance
More than 13,000 researchers, practitioners, policy makers, and other transportation professionals from around the world attended the meeting.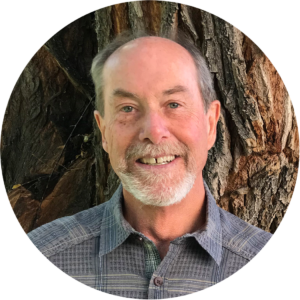 NCE is pleased to welcome John Welsh as a new Principal Engineer in our Reno office's Infrastructure Group. He brings more than 40 years of expertise in roadway engineering, airport design, facility planning, and water resources management across the western U.S.
Mr. Welsh is a registered Professional Engineer in both Nevada and California, a registered Water Rights Surveyor in Nevada, and a Professional Land Surveyor in California. John has been recognized by his peers on many occasions, including being named the 2011 Civil Engineer of the Year by the American Society of Civil Engineer's Truckee Meadows branch. He earned his B.S. in Civil Engineering from the University of Nevada, Reno.
Mr. Welsh takes pride in finding creative design solutions for airports, streets, highways, utilities, storm drainage, sanitary sewer systems, flood control structures, mass grading, pavements, and development projects.
 "John's extensive experience – particularly in the Truckee Meadows, Tahoe Basin, and eastern Sierra Nevada regions – will enhance our capabilities to serve these areas," said NCE Regional Manager Kevin Senn. "He shares NCE's commitment to providing high-quality products and excellent client service. He will also be a great mentor for younger staff."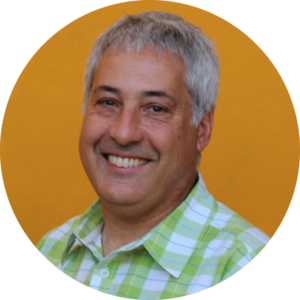 NCE is excited to announce the addition of Matthew S. Gaber, RLA, to lead NCE's new Landscape Architecture service area. A licensed Landscape Architect in the state of California, Mr. Gaber brings a wealth of professional experience across the United States and beyond. Prior to joining NCE, Mr. Gaber worked at SWA (a large, international design firm) and led a Landscape Architecture studio in Berkeley, Calif. He specializes in providing creative design solutions at complex sites, typically working with diverse communities and satisfying extensive agency permitting requirements.
Over the course of 30 years designing and implementing projects, Mr. Gaber has gained a unique perspective on the practice of landscape architecture. Throughout his career, he has sought work that is environmentally and socially responsible, with a strong focus on client service and relationships. Under Mr. Gaber's leadership, the Landscape Architecture Studio within NCE will focus on collaboration with NCE's existing service areas, expanding the scale and scope of NCE's built work while utilizing the deep technical expertise of NCE professionals. Mr. Gaber is currently leading the permitting, design and implementation of a variety of projects, including an extension of the Bay Trail in San Jose, Calif., which features overlooks and new watershed plantings along the Guadalupe River; the renovation of the streetscape and front gateway at UC Berkeley's International House; and a new medical school campus with a teaching hospital in Elk Grove, Calif.
A life-long learner, Mr. Gaber earned a Bachelor of Landscape Architecture from UC Berkeley's College of Environmental Design in 1987 and a Master of Landscape Architecture from Harvard's Graduate School of Design in 1995.
An avid gardener, he can be found most weekends exploring nurseries, walking throughout the East Bay studying the built landscape, or working in his constantly evolving garden with his wife and three children.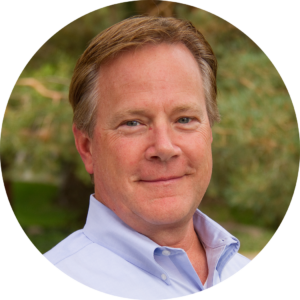 NCE is pleased to announce that Michael Leacox, PG, CEG, has assumed the role of Director of Marketing at NCE.
"Mike's 32 years in the business and 17 years with NCE have given him a comprehensive knowledge of the firm's capabilities in civil and pavement engineering, environmental sciences, and watershed science and planning. He has worked with our clients across multiple disciplines and thoroughly understands their needs. His new position will allow him to capitalize on that background and promote NCE's unique skillset with cities and counties." says CEO Margot Yapp.
Mr. Leacox joined NCE in 2003 as a Principal, working out of the company's Sacramento office. As Director of Marketing, Mr. Leacox will lead NCE's ongoing commitment to put clients first and to offer the company's full range of services to meet client needs. He will collaborate with existing and potential clients to develop and propose solutions for large-scale and small-scale federal, public, and private projects.
"NCE is full of exceptional talent and resources. My goal is to support the staff as they deliver projects to clients, while at the same time helping the firm succeed," Mr. Leacox says.
Mr. Leacox received his BS in Geology from UC Davis in 1984. He is a member of the Civil Engineers Association of California, American Public Works Association, and Groundwater Resources Association.
NCE welcomes and is excited to add long-time friends and collaborators André G. Jadkowski, PE, Thomas M. Palmerino, PE, and Andrea Valentine formerly with A-N West, Inc. to our team. Andre, Tom, and Andrea add experience and technical skills that are great assets to our clients and NCE. They bring a depth of experience providing civil and structural engineering services to public agencies and private clients throughout the San Francisco Bay Area with over 35 years of successful projects involving the design of streets and highways, bikeways, trails, bridges, city parks, residential and commercial developments, and storm drainage and flood control facilities. Some of their recent clients include the Cities of Pinole, El Cerrito, Richmond, San Pablo, Los Gatos, and San Jose; the Town of Corte Madera; and Contra Costa County. They can be reached at NCE's Richmond office at (510) 215-3620. Brief introductions to each follow:
---
André G. Jadkowski, PE
Principal Engineer
Mr. André Jadkowski, PE is a project manager and principal-in-charge with over 35 years of experience in civil and structural engineering projects related to bike and pedestrian trails, streets, roads, parking areas, site development, and utilities. His experience includes water resources, including storm drainage, flood control, pumping stations, sanitary sewers, and water distribution systems. These projects ranged from preliminary studies to feasibility reports to design to construction support services. His responsibilities include planning, engineering studies, analysis, design, surveying, inspection, computer applications, specifications, and cost engineering. André earned his BS in civil engineering from the University of the Pacific in 1982 and holds professional civil engineering licenses in the States of California (#42314), Nevada (#11619), and Arizona (#29609).
---
Thomas M. Palmerino, PE
Senior Engineer
Mr. Thomas (Tom) Palmerino, PE is a practicing general civil engineer with over 46 years of experience and has worked on transportation projects in Northern California since 1980. Over that time, his roles have ranged through project management, planning, analysis and design, construction inspection, and post-construction claims. His experience with civil and structural engineering projects includes culverts, retaining walls, pump stations, and pipeline relocations. His experience in transportation-related structures includes creek crossings and highway crossing of various bridge types, including cast-in-place and precast concrete structures and steel structures. Tom earned his BE in civil engineering from Manhattan College in New York in 1971 and holds professional civil engineering licenses in the States of California (#29562) and Arizona (#20001).
---
Andrea J. Valentine
Senior CADD Technician
Ms. Andrea Valentine is a CADD drafter with nearly 40 years of experience providing layout and drawing of civil and structural plans, control lines, profiles, sections, and details based on engineers' sketches and markups. She works with engineers to provide lot line adjustment boundaries; develops, implements, and updates CADD standards; and sets up and maintains drafting records and documentation. Her program experience includes AutoCAD, Bentley Microstation, and Microsoft Word and Excel. Andrea earned her BA in theory and practice of art from Northwestern University in 1974 and has taken various drafting, graphic arts, solar design, technical math, cartography, natural sciences, and computer training courses at various San Francisco Bay Area colleges.