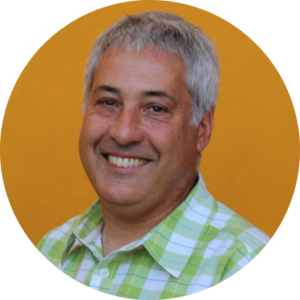 NCE is excited to announce the addition of Matthew S. Gaber, RLA, to lead NCE's new Landscape Architecture service area. A licensed Landscape Architect in the state of California, Mr. Gaber brings a wealth of professional experience across the United States and beyond. Prior to joining NCE, Mr. Gaber worked at SWA (a large, international design firm) and led a Landscape Architecture studio in Berkeley, Calif. He specializes in providing creative design solutions at complex sites, typically working with diverse communities and satisfying extensive agency permitting requirements.
Over the course of 30 years designing and implementing projects, Mr. Gaber has gained a unique perspective on the practice of landscape architecture. Throughout his career, he has sought work that is environmentally and socially responsible, with a strong focus on client service and relationships. Under Mr. Gaber's leadership, the Landscape Architecture Studio within NCE will focus on collaboration with NCE's existing service areas, expanding the scale and scope of NCE's built work while utilizing the deep technical expertise of NCE professionals. Mr. Gaber is currently leading the permitting, design and implementation of a variety of projects, including an extension of the Bay Trail in San Jose, Calif., which features overlooks and new watershed plantings along the Guadalupe River; the renovation of the streetscape and front gateway at UC Berkeley's International House; and a new medical school campus with a teaching hospital in Elk Grove, Calif.
A life-long learner, Mr. Gaber earned a Bachelor of Landscape Architecture from UC Berkeley's College of Environmental Design in 1987 and a Master of Landscape Architecture from Harvard's Graduate School of Design in 1995.
An avid gardener, he can be found most weekends exploring nurseries, walking throughout the East Bay studying the built landscape, or working in his constantly evolving garden with his wife and three children.