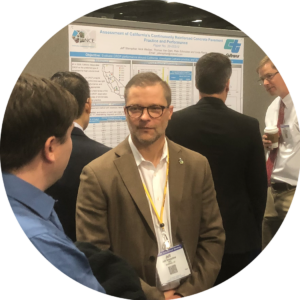 NCE fostered its long-standing relationship with transportation professionals by chairing sessions and presenting research results at the Transportation Research Board's 99th Annual Meeting, January 12–16 in Washington, D.C. Eight NCE staff participated in order to share their insights about pavement learned during the past year and to bring news about the latest developments back to local clients. NCE staff presented results and information on the following topics:
Field Evaluation of Experimental Concrete Surface Wear Mitigation Treatments on I-80 in California
Experimental Investigation of Pothole Patching Materials
Assessment of California's Continuously Reinforced Concrete Pavement Practice and Performance
More than 13,000 researchers, practitioners, policy makers, and other transportation professionals from around the world attended the meeting.